Gifting Sense helps children get ready for all the personal finance decisions that lie in their future  –  by helping them experience first-hand why thinking before buying is such a powerful and rewarding life skill.
We are a mission-driven organization, a passion project, not a revenue generator. There is no hidden fee structure. 
Sure, kids participate in our workshops and work through the DIMS – DOES IT MAKE SENSE?® SCORE calculator to "get what they want". But in the process, they learn how easy it is to quickly research the true cost of a possible purchase, as well as how much they'll really use or appreciate something, before anyone spends a dime!
Parents and extended family members are able to stop wasting time and money buying under-appreciated gifts or clothes. Fewer items end up in landfills.
It's a win-win-win.
But don't just take our word for it: Visit the DIMS SCORE® Calculator. Answer 10-15 simple questions. And see for yourself how easy it is to give children the habit of thinking before buying, otherwise known as one of the best gifts ever!
We Teach Financial Literacy
We help kids understand the true value of their requests, and to become more financially literate, by asking them all the questions parents normally want answered before agreeing to spend money.
How much does it really cost?
How often will you really use it?
Do you know and understand the return policy?
Can someone else in your family use it when you are done?
We Are The Ultimate "Head Fake"!
Dr. Randy Pausch coined the phrase "head fake" to describe the indirect learning that took place when Middle School students took an animation class, where they really learned how to code.
We use shopping to teach money-smarts. When are kids truly interested in learning about money? When they want some! Which is why they happily calculate the DIMS SCORE® when asked.
Children often receive gifts they do not use or appreciate. Let's replace that waste with a little more thought and a lot more happiness.
Kids learn how much items really cost

They learn about the power of planning and good manners

And to think before they buy!
Don't waste time arguing, simply ask your kids to use the DIMS – Does It Make Sense?® Score calculator to see if a purchase is a good idea.
Reduce waste of time and money
Teach your children how to avoid purchases they might regret
Help friends and family give gifts everyone will love!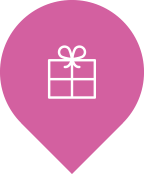 Help Reduce Gifting Waste
The satisfaction you'll get from knowing that your family no longer buys under appreciated gifts – the type that often end up in landfills – is the present you are giving the planet!
Press
Have a look at what others are saying!
Gifting Sense Comes Second Only to the University of Chicago's finEDge Program at the 2022 Money Awareness & Inclusion Awards!
Best Non-profit School-aged Education was another important and hotly contested category with submissions from around the world, although the winner and runner-up were both strong entries from North America.
The runner-up, Gifting Sense, is focussed on building an ability in children to think before they buy…Equipped with a Does It Make Sense? (DIMS) Score Calculator that creates a pause before purchase, Gifting Sense hopes that when children learn how not to waste money, families will experience increased harmony, improved financial well-being, and the knowledge that they are protecting the planet.
Best Non-profit for School-aged Runner-up: Gifting Sense
"Think before you buy." What I love about this is how it targets one very specific moment in our lives… and uses it as a springboard to more understanding of money.
"Oh Wow!" Was what one of the kids on today's KiddieNomics webinar said when they found out what the real cost of "just" going to the movies would be. All thanks to the PHENOMENAL Gifting Sense.
"Awesome class! Every child should take it!"
"My son really liked the real-life examples he could understand."
"The content of the class and positive interaction are top notch. It really made an impact on our daughter."
Our middle schoolers responded enthusiastically to how the DIMS SCORE® calculator helps them lay out the math and important stats to justify a purchase. The website was user friendly, self-explanatory, and an easy to use tool that students shared they will continue to utilize on their own going forward.
HEBREW PUBLIC CHARTER SCHOOLS FOR GLOBAL CITIZENS
Gifting Sense presented to a group of freshmen here at Quest Forward Academy. The content was extremely relevant and our students were excited to be a part of it. Being able to answer questions about their purchases, or purchases they are asking a family member to make, really helped them learn the value of an item. Our students said they could see themselves using the worksheet regularly.
QUEST FORWARD ACADEMY OMAHA
How can we get our kids to thoughtfully consider what's on their wish list for the holidays (or their birthday, graduation or other celebrations)? Ask them to calculate the Does It Make Sense?® Score for possible purchases. Calculating the DIMS SCORE® teaches kids to quickly research the true value of a possible purchase – how much they'll really use and appreciate something before they ask for it.
Gifting Sense has a most interesting approach to helping young people learn how to avoid FOMO (fear of missing out), reduce waste (of time and money), and protect the planet, all through more thoughtful consumer decision making.
I love how the real gift, the one that can last a lifetime, is learning how easy it is to think before you buy.
GiftingSense.org is genius. It walks your kid through a big purchase and gives them a DIMS ("Does It Make Sense?") Score. How much is the item? How many times will you use it? And it generates a letter for the kids to give their parents to justify their purchase.
One of the most difficult personal finance decisions is figuring out what is a need, versus a want. Teaching your kids how to evaluate the difference can be particularly tricky. The "Does It Make Sense? Score" takes the guesswork out of the equation. What a brilliant tool for setting the foundation for kids to become money-smart adults!"
Gifting Sense facilitated a free workshop for women attending programs at the Women's Centre of York Region. They discussed the importance of talking to kids about money, as well as provided the strategies and tools to do so. Women who attended provided 5 star reviews stating that the program was incredibly engaging and helpful.
Allison Hermann, Program Manager, Women's Centre of York Region
Both favourite, and disappointing gifts, can come from people who really care about us! Learn how to move holiday shopping from a chore, to something that allows you to experience the "Joy Of Missing Out" on giving (or receiving), disappointing gifts.
Dr. Sarah Newcomb understands where our money personalities come from. She thinks we should stop categorizing purchases into "survival" needs and "extravagant" wants. And she views spending as just one of the strategies we can use to accomplish most of what we'd like to do in life.
THREE Canadian organizations doing impactful work to help people understand money better, and benefit from the financial system, were recognized at the 2023 Money Awareness & Inclusion Awards. Learn about them and what is affectionately described as the "Finlit Oscars"!
Yanely Espinal got a full-ride to an Ivey League College – but unwittingly amassed $20K worth of credit card debt while she was there. Her new book is a powerful reminder of why we need to teach kids about money in school.