It might be the best gift they ever get!
Gifting Sense helps children get ready for all the personal finance decisions that lie in their future  –  by having them thoughtfully consider what they might like to receive for birthday or holiday gifts – which teaches them how to think before they buy!
We are a passion project, not a revenue generator. There is no hidden fee structure. We are a free public good.
Kids participate in our workshops and work through the DIMS – Does It Make Sense?® Score calculator to "get what they want", but in the process learn how to quickly research the true value of a possible purchase, and how much they will really use and appreciate something, before they ask for it. Parents and extended family members are able to stop wasting time and money buying under-appreciated gifts. Fewer items end up in landfills. It's a win-win-win!
But don't just take our word for it, click on a Get Started Button, answer 10-15 questions, calculate the DIMS Sense?® Score for a wish-list item, and see for yourself how easy it is to give children the habit of thinking before buying – otherwise known as one of the best gifts ever!
We Teach Financial Literacy
We help kids understand the true value of their requests, and to become more financially literate, by asking them all the questions parents normally want answered before agreeing to spend money.
How much does it really cost?
How often will you really use it?
Do you know and understand the return policy?
Can someone else in your family use it when you are done?
We love Dr. Randy Pausch who coined the phrase "head fake" when describing the indirect learning that took place when Middle School aged children took a course that taught them how to create small computer animated games – but really taught them how to code.
We can similarly use holiday and birthday gift shopping to teach financial literacy in a fun and engaging way. Why be vocal about how much we wish someone had taught us more about money when we were younger, and then waste the two times a year our own kids are "all ears" regarding lessons on wise spending?
We know that children often receive gifts they do not use or appreciate. Let's replace waste with more thought and happiness.
Kids learn how much items really cost
They learn about the power of planning and good manners
And to think before they buy!
Don't waste time arguing, simply ask your kids to use the DIMS – Does It Make Sense?® Score calculator to see if a purchase is a good idea.
Reduce gifting waste
Teach your children to think about all the factors involved in making a consumer decision
Be able to graciously share gift preferences when friends and family ask you what your child would like for an upcoming holiday or birthday gift.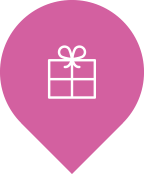 Help Reduce Gifting Waste
The satisfaction you'll get from knowing that your family no longer buys under appreciated gifts – the type that often end up in landfills – is the present you are giving the planet!
Press
Have a look at what others are saying!
Feel like you are living in the movie Groundhog Day? Back to school is supposed to be the high season for fresh starts. Maybe we can get closer to that ideal if we use a different acronym than RTO?
There are now four ways you can illustrate to kids the awesome power of thinking before buying without spending a dime: have them calculate the DIMS Score for a possible purchase at home, at school in class, at school via Zoom, or on Outschool!
"Scarcity" is a book that strikes us a very reasonable explanation for why kids who constantly live with less, fail to "get the memo" on how to build a solid financial future. It also helps explain why DIMS Scores can work for kids from all economic realities.
Move past the subtitle of "Advice That Sticks". This isn't only a book for Financial Advisors. It's a unique look at some of the reasons why life unfolds so differently, even for people who receive the same "roadmap".